Best Cluster Tab Manager alternative in 2022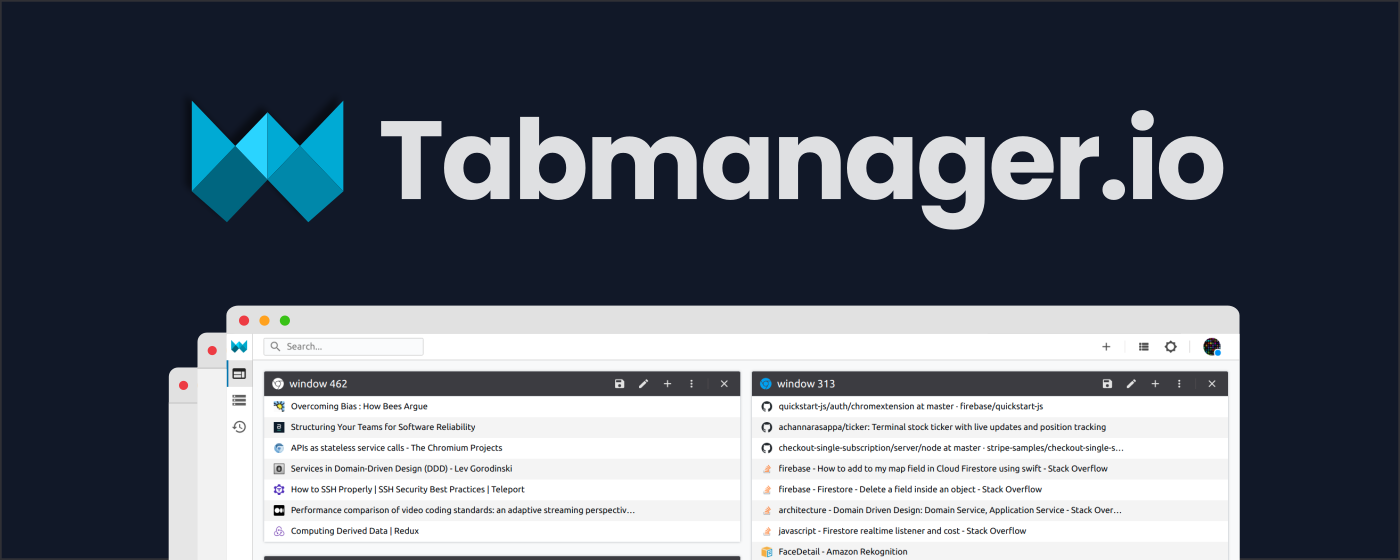 TabManager.io is a Window and Tab Manager Chrome extension with all the features to keep you productive when working on multiple projects and need to organise your windows and tabs.
If you are already familiar with using the Cluster - Window & Tab Manager extension to manage your tabs and windows then switching over to TabManager.io is easy.
TabManager.io has feature parity with Cluster so that you can still continue using the features that you depend on in your workflow. We have also added all the missing features that a good tab manager should have, such as naming windows, session management and backup & sync across devices.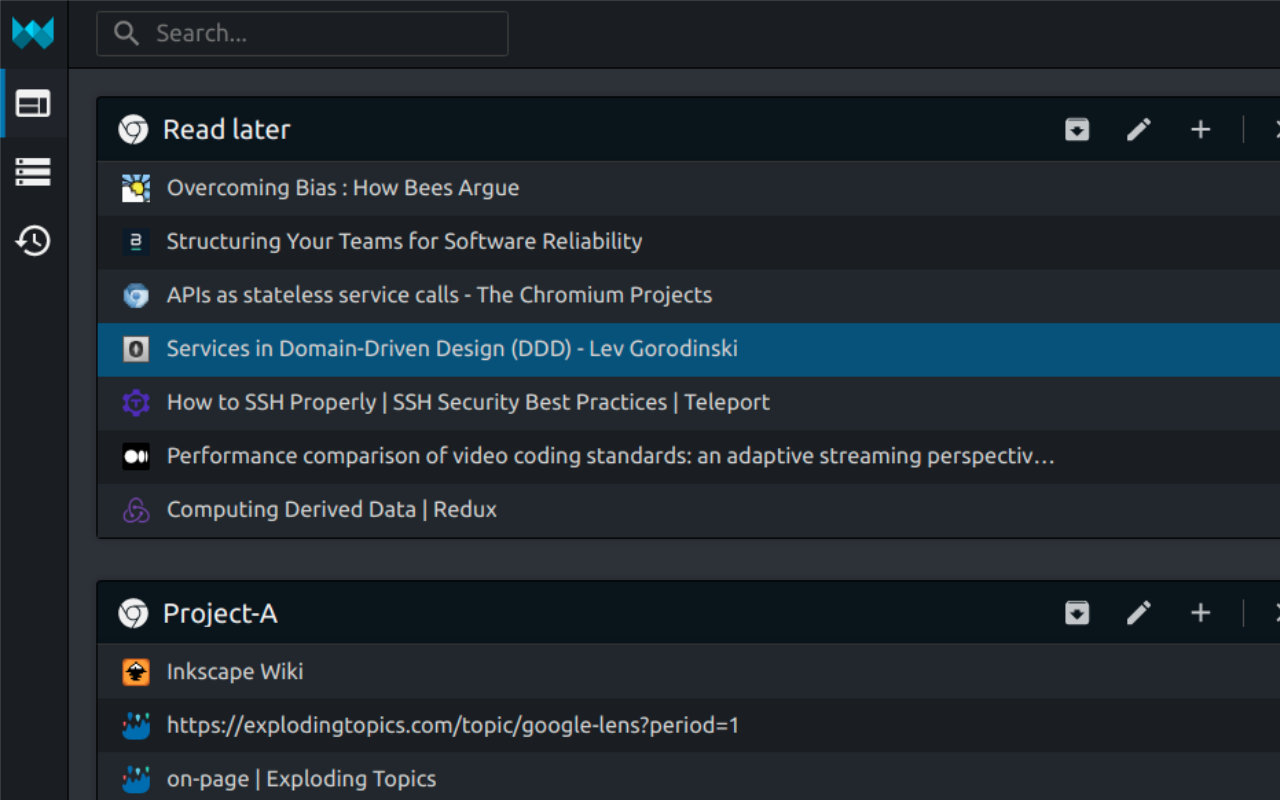 If you have saved windows that you want to keep and transfer over, you can export them and import them into TabManager.io using the built-in importer.
Below is a list comparison of all the current features that Tabmanager.io and Cluster supports.
| Feature | TabManager.io | Cluster |
| --- | --- | --- |
| Window Manager | | |
| Tab Manager | | |
| Search Tabs | | |
| Multiple Columns | | |
| Save Windows & Tabs | | |
| Import & Export | | |
| Suspend Tabs | | |
| Sort Tabs | | |
| Keyboard Navigation | | |
| Close Duplicate Tabs | | |
| Name Windows | | |
| Drag & Drop Tabs | | |
| Drag & Drop Windows | | |
| Cloud Backup & Sync | | |
| Session Manager | | |